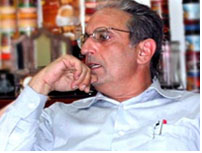 (Photo from PA Consulting)
Nicholas P. Cheremisinoff, is a chemical engineer with more than 40 years of industry, R&D and international business experience. He has worked extensively in the environmental management and pollution prevention fields, while also representing and consulting for private sector companies on new technologies for power generation, clean fuels and advanced water treatment technologies. He has led and implemented various technical assignments in parts of Russia, eastern Ukraine, the Balkans, Korea, in parts of the Middle East, and other regions of the world for such organizations as the U.S. Agency for International Development, the U.S. Trade & Development Agency, the World Bank Organization, and the private sector. Over his career he has served as a standard of care industry expert on a number of litigation matters. As a contributor to the industrial press, he has authored, co-authored or edited more than 160 technical reference books concerning chemical engineering technologies and industry practices aimed at sound environmental management, safe work practices and public protection from harmful chemicals. He is cited in U.S. Congressional records concerning emerging environmental legislations, and is a graduate of Clarkson University (formally Clarkson College of Technology) where all three of his degrees - BSc, MSc, and Ph.D. were conferred.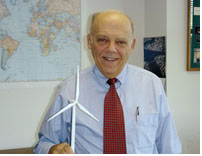 Daniel F. Ancona III is Vice President for Renewable Energy, with more than 30 years of experience in wind energy and other electric power technology development, market analysis, and policy formulation. His expertise is in the integration and utilization of grid-connected and off-grid renewable energy technology interconnected with conventional electric power generators. He has served commercial clients on many assignments and represented the U.S. government on numerous overseas missions. Prior to joining PERI, Mr. Ancona worked for the U.S. Department of Energy for 20 years in various senior management positions in the wind energy research, development, and deployment programs. He served as Chairman of the International Energy Agency Wind Turbine Systems Agreement Executive Committee, with 17 member countries. Mr. Ancona served as Chairman of the Virginia State Advisory Board on Air Pollution and he taught Wind Energy Business Development in the Graduate Business School at Saint Francis University. He graduated from the University of Michigan, with a MS degree in Industrial Engineering and a BS degree from the University of Maine in Mechanical Engineering.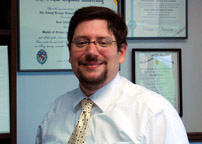 José Menéndez, is Vice President of Fossil Energy Projects & Procurement Services, with over 15 years of experience. He has experience with all phases of developing, constructing and commissioning fossil energy projects including feasibility studies, environmental impact assessments, financial and tariff analysis, project agreement negotiation, identifying and securing debt and equity financing, procurement, construction and commissioning.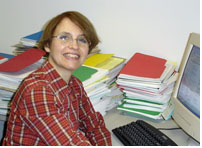 Kathryn George, with more than 10 years of expertise, is a Senior Economist and Financial Analyst at PERI. She developed the FATE-2 model (Financial Analysis Tool for Electric Energy Projects) that is widely used at DOE and other U.S. research laboratories. The model performs both cost-based utility revenue requirements analysis and market-based Discounted Cash Flow Return On Investment analysis and has been used to model improved technology designs, resource variability, and favorable tax treatment on renewable energy products. Ms. George designed a model to calculate "green" renewable energy supply and demand by regions as input to DOE's National Energy Modeling System for firm renewable technologies and for as-delivered renewable technologies. Prior to joining PERI, Ms. George worked for power plant developers and various financial institutions in New York. She has an M.B.A. degree from the Harvard Business School and a B.S. in Industrial Engineering from Cornell University.