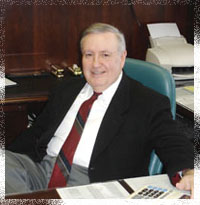 Adolfo Menéndez—
Chairman

Mr. Menéndez is the Chairman of Solidaris, LLC, and the Solidaris Group of companies, Global Management Partners, LLC, Princeton Energy Resources International, LLC. Prior to establishing Solidaris, LLC, Mr. Menéndez was a co-founder of K&M Engineering & Consulting Corporation, where he provided the leadership in company operations necessary for its successful international expansion and growth. He also served as the Managing Director of the Hub River Power Group, the development company for the first large private power project in Asia. In this capacity, he led the critical negotiations for the various project agreements, and the coordination and securing of the project financing. Prior to forming K&M, Mr. Menéndez was a Senior Project Manager for International Operations at Bechtel Power Corporation and has over 25 years of experience in the management of large infrastructure projects. Mr. Menéndez is fluent in three languages and holds a Bachelor of Engineering degree in Mechanical Engineering from Manhattan College.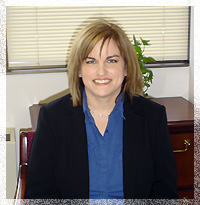 Andrea Duffy, CPA
President and Chief Financial Officer
Mrs. Duffy is the President and Chief Financial Officer of Solidaris, LLC. In that capacity Mrs. Duffy is responsible for all corporate financial management and accounting activities for Solidaris and its affiliated companies. She is involved in all new business development activities. She is also a Member of the Board of Managers of Solidaris and its affiliated company, Princeton Energy Resources
International, LLC.
Before the formation of Solidaris, Mrs. Duffy provided overall management of the treasury functions, financial operations and reporting, contracts administration, budgeting and cost proposal preparation, and human resources for our affiliated company, Princeton Energy Resources International, LLC. Throughout her career, she has been involved in project development and financing activities on a variety of projects worldwide.
Prior to joining Princeton Energy Resources, Mrs. Duffy held senior positions in financial management and accounting at K&M Engineering and Consulting Corporation, International Resources Group, Comsys, Inc., and McGladery & Pullen, CPAs. She holds a Bachelor of Science in Accounting from the University of Maryland, where she graduated Cum Laude and was a member of the honor fraternity Beta Alpha Psi. She is a member of the AICPA and the MACPA.